Playing Through the Universe
With the DC FanDome event just around the corner, we want to look back at the video games that have come from DC properties that really blew us away.
As with any kind of property, there are certainly a good amount of duds that were made, but there were also quite a bit of gems that really gave us some entertainment and fun!
So let's get started:
DC Universe Online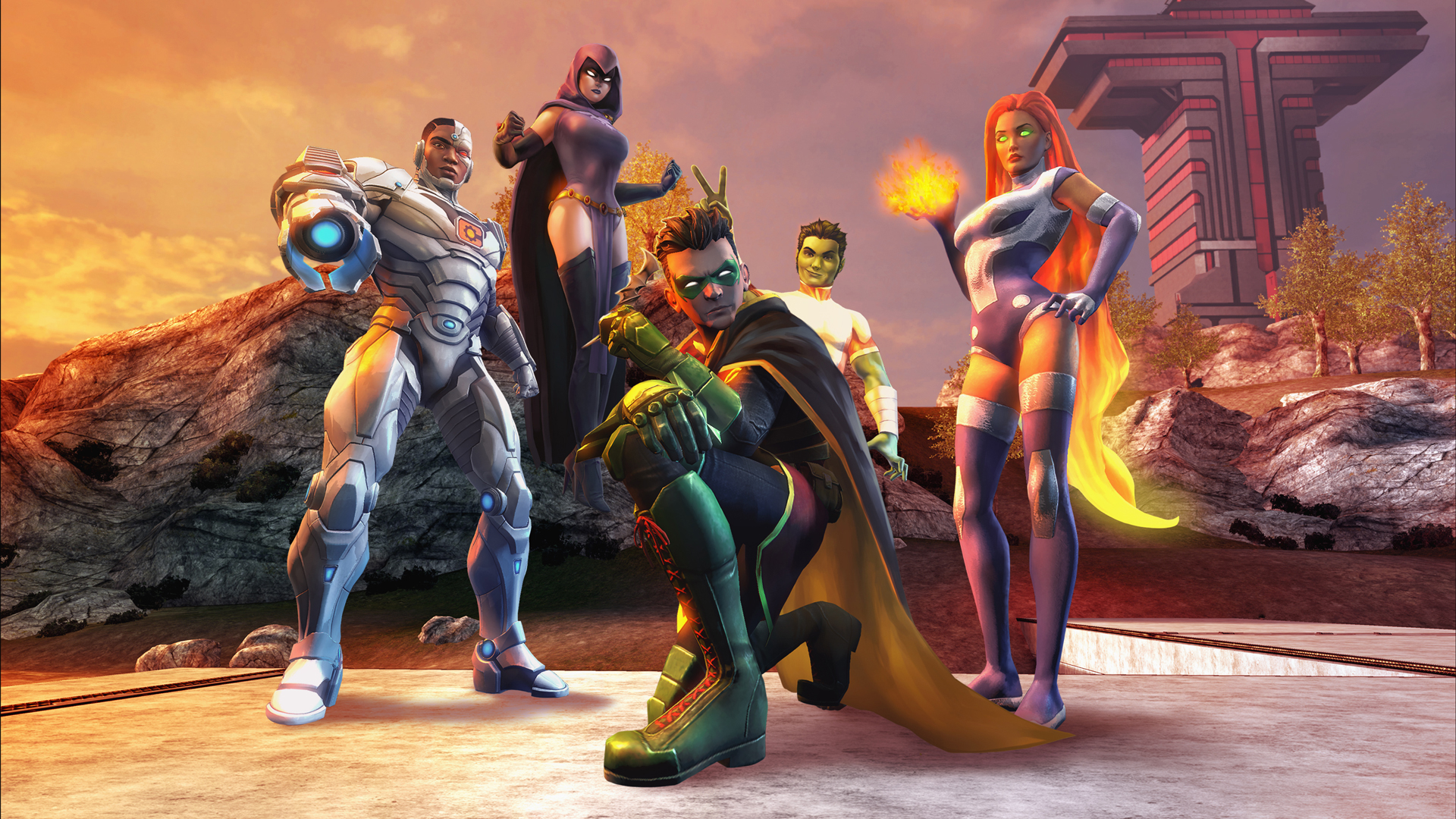 The world of DC Comics is ripe for an open-world, MMO-RPG and this game nails that feel. Allowing players to create their own superhero from a wide variety of options and customizations, and then you get to choose which big name hero you want to be your mentor. Better yet, you can do all that with the villains too.
From gameplay to story, this game is a perfect celebration of everything we love about DC and seeing all the different characters, locations, and powers come together is truly something special.
LEGO Batman 2: DC Superheroes
Of all three LEGO Batman games out there, the second one is our favorite. The game took the mechanics and concepts from the first game and opened it up, bringing in the entire Justice League and giving us our first open-world experience in the LEGO series.
Giving players the ability to explore the world in their free time and find their own methods of fun was something really unique at the time. Plus, the amount of content that it gives you and the lore behind it all is really great.
Batman: The Telltale Series
There is something truly special about a Telltale series and their turn with Batman is no different. The first season came to a conclusion in 2016, giving players five episodes to dive into and enjoy. Since then, there has been a second season for this version of the Caped Crusader.
The game focuses on both Batmand and Bruce Wayne, giving the character a real depth that is appreciate and makes the narrative that much better. It wouldn't be a Telltale game without giving you a ton of decisions that each offer branching narrative consequences for you to play through. You can try to smooth-talk your way out as Bruce Wayne or rough up some thugs as Batman. The choice is yours and it has consequences for the game later on.
Batman: Arkham Asylum
Fair warning: there are going to be the three main Arkham games on this list. We just can't ignore the fact that these three games are just so good.
They started with Asylum, which saw the Dark Knight trapped in the titular Asylum after the Joker has broken out and released all the inmates. A fun tour of much of Batman's rogues gallery, the game is a joy for comic nerds with all the Easter eggs and references. It's smaller than the other games in the series, but it started off with a bang.
Batman: Arkham City
The series really opened up with the second game of the series, which brought a small section of Gotham to life. Once again pitting Batman against a roster of some of our favorite villains, the game gave us even more gameplay options than the first entry. The stand-out is, of course, the ability to fly around the world, diving and grappling to our heart's content and having a blast doing it.
Plus, the ending of the game was truly shocking and stuck with us for a long time after.
Batman: Arkham Knight
The last of the Arkham games, we promise.
The last game in the series, for now, was, in our opinion, the best. Many would argue against that fact but hear us out: giving us the city of Gotham to explore was really something. it truly felt like you were Batman, patrolling the city and fighting crime. And we know that the Batmobile was, by default, wonky to control, but if you used the alternate controls, it became so much better.
It was a fitting end to Batman's arc as well that had evolved over the past three games. This was Rocksteady at their best and really has us excited for their upcoming Suicide Squad game.
Injustice 2
It seemed like a big challenge for NetherRealms when they announced they would be developing a fighting game set within the DC universe, but the first game showed us that it was possible.
However, the second was when it became incredible. The mechanics were refined, the storytelling, improved, and the roster of characters grew even more. While maybe not the fantasy of using all your powers, it still is a joy to pit your favorite heroes and villains against each other.
Batman Begins
Movie-based games have a very streaky track record and many would argue this game falls on the wrong side of that record, but we strongly disagree.
This movie based on the first of Christopher Nolan's masterful trilogy was one of our first looks at how you can play as Batman in a stealthy way. Sneaking around, picking off enemies one by one, and the overall darker tone blended perfectly with Nolan's vision of the character and was something we all wanted to experience for a long time.
Justice League Heroes
DC's answer to Marvel's Ultimate Alliance, this two-player co-op experience gave players the ability to play as a variety of heroes, using their powers in conjunction to battle through your favorite villains and enemies from the comics. It may be a repetitive game, but there is something charming about it, we can't help it.
Maybe it's just the novelty of seeing our heroes together, but this game was a blast when it came out.
Superman 64
Ha, just kidding. This game sucks.
Batman: Arkham Origins
Okay, we lied. We had to put the last Arkham game on here.
We know, this is the weakest of the main series and in terms of gameplay, it's more just a rehash of what came before it. It also doesn't star the talents of Kevin Conroy or Mark Hamill for Batman and the Joker. All of that should be a recipe for mediocrity.
However, the writing of this game is, arguably, the best of them all. Showing us Batman taking on Black Mask and his first encounter with the Joker, WB Montreal really knocked the story out of the park. Plus, Troy Baker delivered a really great, younger version of Hamill's Joker that never felt out of place.
This game should have been a disaster, but it wasn't. We loved it.
We hope to learn even more information about the upcoming DC games at DC FanDome. Whatever information comes out, you can be sure we will tell you about it.
For all your gaming news and more, be sure to check back in here with ScoopHash.