Everyone… Chill.
If there was one reason to tune into Gamescom 2020's live event, it was for Destiny 2. I'm also just incredibly biased towards Destiny 2, because I've definitely sunk the hours into it.
Anyways, Destiny 2 got a new trailer for Gamescom 2020, showing off Europa, the Exo Stranger and those sweet new subclasses! Let's start things off with the boring and work our way into talking about the new Subclass details that we got!
I Don't Have Time to Explain why I Don't Have Time to Explain
Exo Stranger has been one of the most enigmatic characters from Destiny that we have ever gotten. Which is saying quite a lot in a game that also features characters like Eris Morn, The Drifter and Oryx. Nonetheless, we barely know anything about the Stranger, even from a lore standpoint.
All we know is that she randomly showed up in D1, gave us some instructions, helped us defeat the Black Heart and then left. No word since has ever been given on the Stranger, which led to no shortage of fan theories and lore deep dives. We got a slight tease back in Warmind for the lore card on a legendary Sparrow, but that has really been it.
Bungie has long teased this idea of a long running narrative in Destiny 2, but we never really saw evidence of that until Beyond Light. The Pyramid ships, the Darkness, the Exo Stranger, the Drifter, the Light all of it seemed to have been forgotten. Until Bungie pulled up the curtain and showed us what to look forward to. Granted, we are operating on very limited information until a time that Bungie wants to show it off, but this trailer still gets us excited to learn more. 
---
Europa Looks Massive
---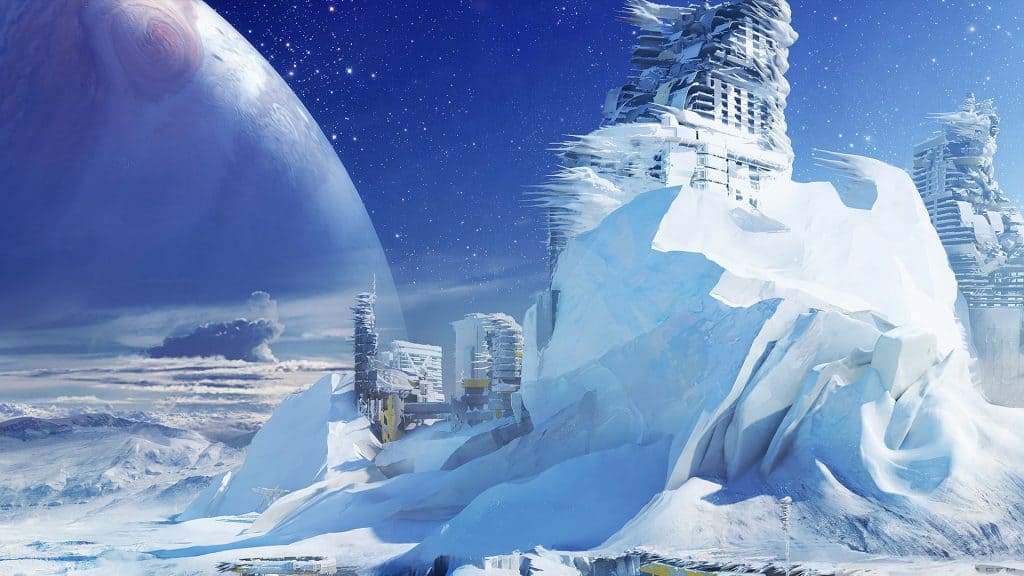 Considering that we're losing four planets come Beyond Light, it would make sense that Bungie is pulling out all the stops on Europa. Making it bigger, more in depth and full of nooks and crannies to go discover.
Even though we haven't really seen much in terms of how physically large the map size is, there seems to be a few factors that point to it being one of the largest destinations. First, we see how there's a lot of wide open areas that we're going to fight large groups of Fallen in. Second, we see a ton of Sparrow scenes showing long desolate walkways and icy paths. Thirdly, we see a lot of underground and Taken areas that we have never seen in the game before. Fourthly, now this one is stretching a little bit, but the concept art and the fact that Europa has been worked on since D1.
That's right, Europa was in the cards way before Beyond Light even had a name or a story structure. Originally intended to be the focus of D1's first big expansion, it would eventually get replaced by the Dreadnought in the fantastic Taken King expansion. Now, we're finally getting the expansion that Bungie wanted to create all those years ago.
---
It's ICE to Meet You
---
Let's move on to the part that we all cared the most about, Stasis and wielding the power of the Darkness!
If you are not aware, inside of Beyond Light, we're getting our first new Subclasses separate from any other element/tree we've ever had. Back in Forsaken we got new subclasses that were of the same elements as previous ones, just different abilities. Stasis is going to be something that we've never had nor ever been able to toy around with, promising all sorts of new fun to be had!
Warlocks are getting the subclass Shadebinder. A heavy focus on freezing enemies in place with projectiles similar to the Attunement of Sky subclass on the Solar tree. Your rift can now damage and freeze enemies without the use of an Exotic armor piece. But your super ability, looks like it's gonna royally piss people off in Crucible.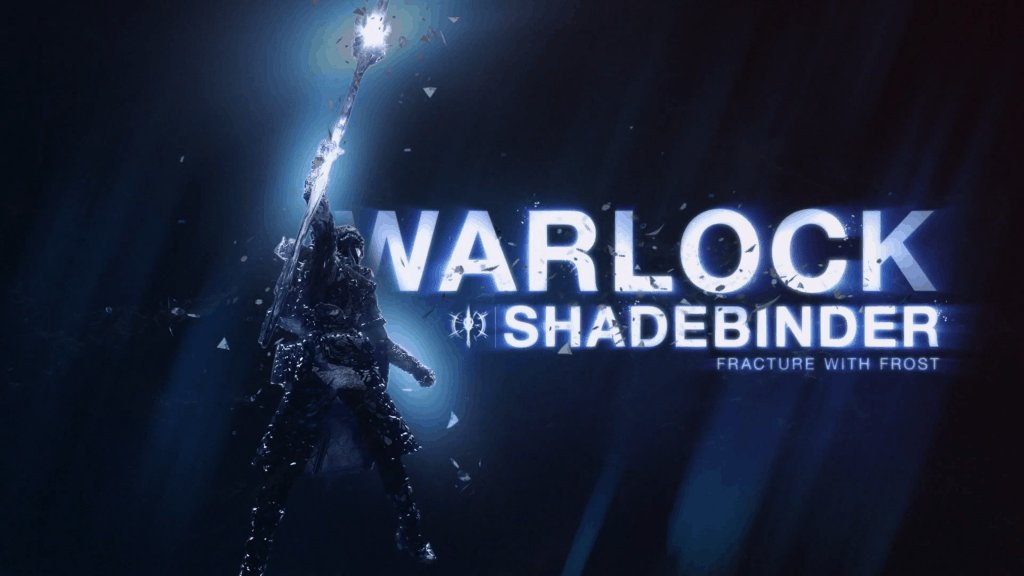 You get an AoE damage effect that instantly freezes people in place and seems to boost damage to all those affected. Additionally it appears that you can double up your freezing abilities with the grenade ability to cause enemies to shatter and explode, dealing damage around them. Basically, Warlocks are going to be masters at crowd control, so you no longer have to use a Hunter with Tether all of the time.
---
Hunter or Titan?
---
Hunters are probably getting the most interesting super in our opinion, called the Revenant. You can either throw these blades into a crowd of enemies, or go in blazing and deal a lot of close quarters damage.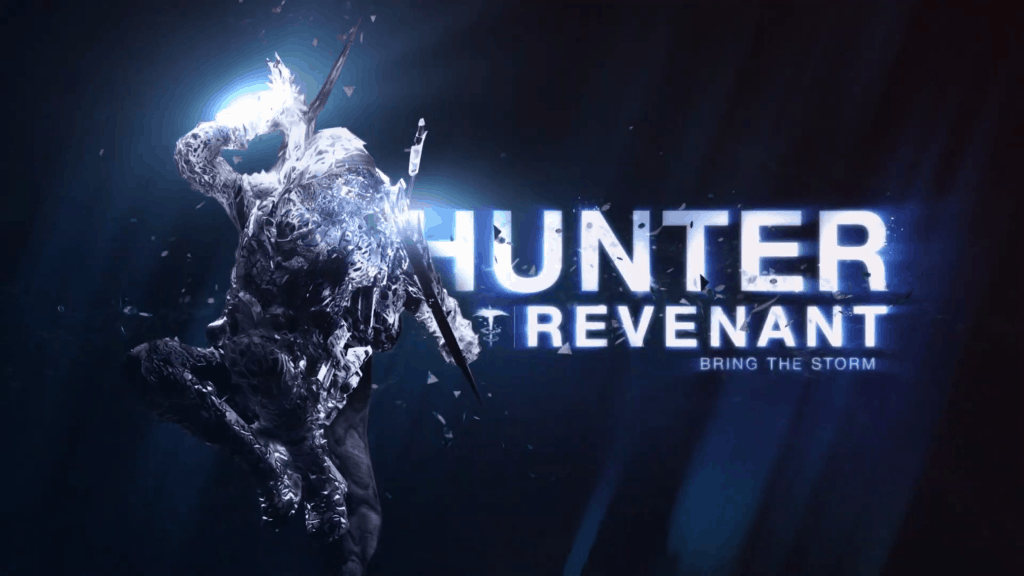 If you choose to damage from a distance, it looks like you deal very similar damage to how Titans do with Code of the Siegebreaker. You seem to spawn little tornadoes that deal increasing amounts of Stasis damage to all those around them. You can also use your melee ability to throw an ice picker that ricochets off of surfaces and seems to either freeze enemies or do insane amounts of damage.
As far as grenades go, it looks like you can use some sort of grenade similar to the Void AoE grenade that does freezing damage. I guess we were wrong about Hunters getting to use some sort of ice shelf or wall, that appears to be the Titans. Speaking of which…
---
Why Use Guns When Fists Work Fine?
---
Titans are getting a subclass aptly named Behemoth. Massive amounts of aerial and ground damage, like a mix of Fists of Havoc with the Warlocks Nova Bomb abilities.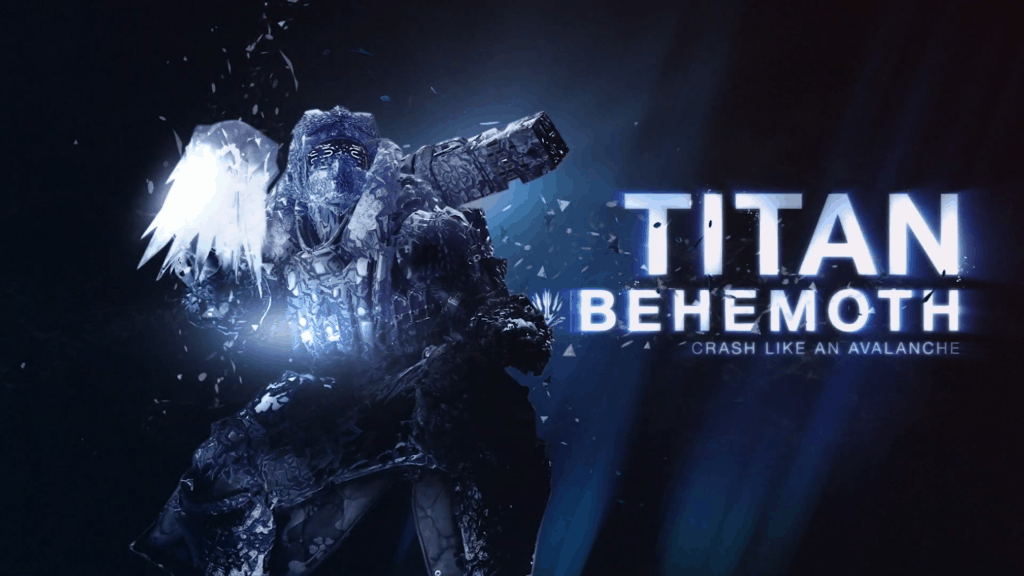 When slamming the ground you send out tendrils of ice that entrap and freeze enemies, leaving them vulnerable to attack. It seems that you either get a two pronged use of the Super or maybe it's an additional ability, but we then see the Titan leap forward and heavy melee the enemies. Considering that Titans already have incredibly overpowered Melees it would track that this is just the melee ability that they get.
So apparently you get to Michael Jordan people from across the map with a handheld freeze grenade that does a serious amount of damage.
Plus Titans are getting the grenade ability that allows them to create Ice shelves to either defend or create platforms to jump on. Maybe we like the Revenant one the most so far, but Titans are definitely getting the most strategic subclass. Which is definitely a nice change of pace.
In Summary
It's surprising just how much information you can pull off of one short two minute trailer for a video game like Destiny 2. Bungie just knows how to pack a ton of little secrets and teases inside of trailers for people to pick apart and theorize over. And they're just masterclasses at creating really hype trailers.
Promises of big story changes coming with the introduction of Europa, the Stasis subclasses and the return of Exo Stranger. As well as a whole host of returning and original content and gear to go chase after. Since we're also getting a reprise Cosmodrome, Vault of Glass and a boatload of gear, there's gonna be a lot to cover when Beyond Light launches in November.
Rest assured, when we have more information and details on Destiny 2: Beyond Light, we will be covering it right here!