"Remember, no Russian."
If you've been perusing popular gaming websites or Reddit forums recently, then you no doubt are aware of the Modern Warfare 2 Remaster. Well, what if we told you that it not only is most likely real, but that it is dropping tomorrow?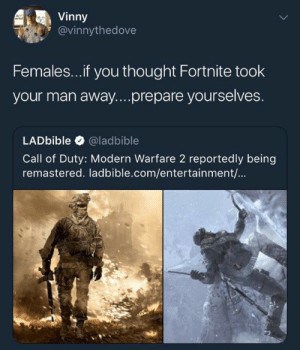 According to a Playstation Store listing found by the snoops over at Eurogamer, it appears to list the game as dropping tomorrow. Bearing in mind, this is just the campaign that is being remastered.
What all began as a simple dataminer on Reddit who found rumors of a remaster, quickly turned into accurate theorizing. That dataminer had also dropped hints about Warzone coming out, and upcoming Maps for the current CoD. That also led to a subpoena on part of Activision.
Recently after the reports became more founded, people started looking to see if they could find listings. AS of yet it has not been determined if this will be a completely separate/standalone campaign. Or, if it will be added as an update. 
According to Eurogamer, the Remaster has been completed for some time and was just waiting for a good time to release. Considering that most of us are stuck at home, it's as good a time as any!
Are you ready to jump back into a classic? Could you care less about the game? Be sure to follow us on social media and leave a comment to start a conversation with us as to what you think of this news!