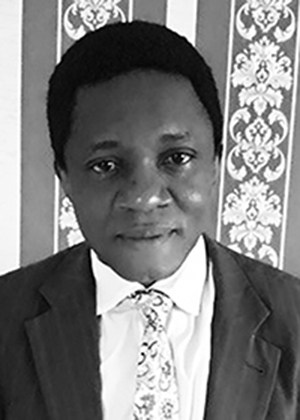 In 2020, Andrew Akala received the African Award for Research and Excellence in his field, Space Science.
Andrew Akala earned his Ph.D. in ionospheric physics at the University of Lagos in 2009. Since his studies he took an acute interest in ionospheric implications for aviation safety throughout the world.
Now he can add another esteemed title to his work, that being Africa's Award for Research Excellence.
Akala was instrumental in creating the Nigerian Institute of Navigation in 2014, and has been vocal ever since.
That vocal leadership led to a strengthening of the Nigerian space science units at the University of Lagos. Just this year he was also promoted to the rank of Associate Professor of Science. He also holds status as a member of the University Senate and deputy of Academic planning.
These efforts and promotions have led to new developments of institutions within Nigeria to improve Aviation safety. He has been extremely vocal about his desire to see the Space Science field grow with new students. At the International Symposium on Equatorial Aeronomy he proposed holding the next ISEA in Nigeria to help promote the idea to new students.
Among those accomplishments, he has also authored over 60 articles related to GPS studies and aviation safety. More than 50 of these articles, have appeared in peer reviewed journals.
You may not know his name, he has done a lot for research and the subsequent safety for aviators throughout the world. Many people in Nigeria and in the Aviation programs look to him as an icon of improvement in the safety field of Aviation.
His contribution to that science, and the strengthening of Nigeria's Aviation programs, cannot be understated.