I'M… NOT… UH BATMAN
Wondering about those rumors of Christian Bale joining the MCU in Thor: Love and Thunder? Well wonder no longer!
In an interview with ET the news was officially confirmed. Christian Bale is in Thor. Christian Bale will be playing the villain of the new Thor movie. 
Costar and returning actor Tessa Thompson had this to say on Bale's casting.
"Christian Bale is going to play our villain, which is going to be fantastic. I've read the script. I can't tell you much. Lots of exciting text messages exchanged between Natalie and I. We're going to have fun. Taika is writing [and] directing. Some familiar faces. Some new people coming into the mix."

Tessa Thompson
While we may be pretty sparse on the details of what/who exactly Bale will be playing, his presence alone puts this film up a notch.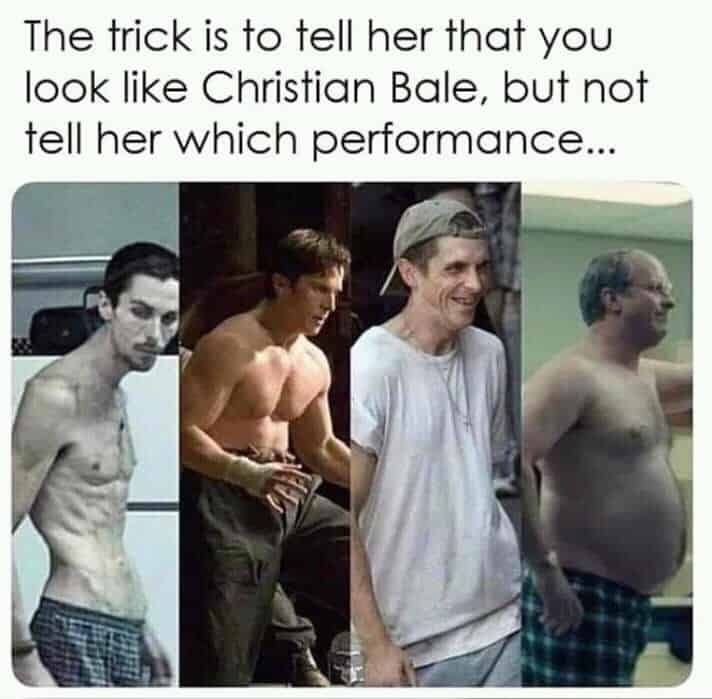 Whether it's his run as Batman, Dick Cheney or that harrowing role in The Machinist, Bale is a phenomenal actor.
Taika Waititi is also set to return as both Writer/Director and will most likely also return as fan favorite character Korg.
Much like this most recent news drop, details on Waititi's Thor sequel are very sparse. Simple cryptic things from the New Zealand director talking about how the next one will be even more wild.
Waititi is certainly becoming a very popular director. We recently learned of his Charlie and the Chocolate factory series, and his Oscar winning Jojo Rabbit was huge for him.
What do you think of this? Excited to see Bale don a scary voice again, this time for an MCU villain role? Or would you have liked to have seen someone else in the role? Let us know in the comments and be sure to check out our YouTube channel for more movie news!