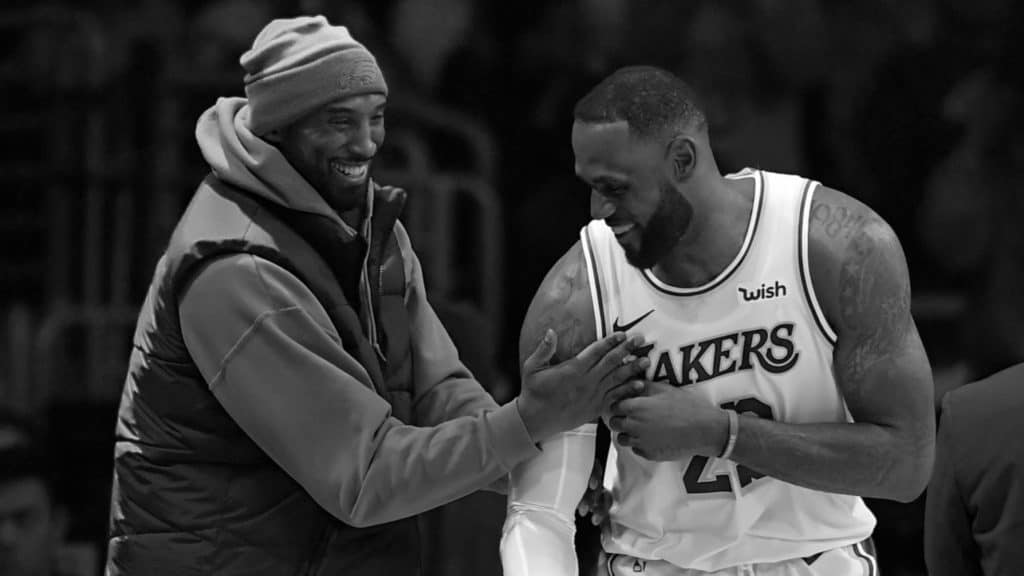 The world of sports lost a legend today. 
At the age of 41, NBA icon, Kobe Bryant, was killed in a helicopter crash in Calabasas, California. Bryant's daughter, Gianna, 13, was also among the victims of the crash that killed all nine passengers. 
Bryant was on his way to a basketball game at the Mamba Academy, an academy he helped co-found and whose name came from Bryant's nickname on the court, Black Mamba. Gianna was expected to be playing in the game, with Kobe acting as coach, as part of the Mamba Cup Series. 
During his 20-year career, Bryant was a legend in the NBA. Entering straight out of high school, he became, at the time, the youngest player to play in the league. He spent every season of his career with the Los Angeles Lakers, helping lead them to five NBA titles. He won two NBA Finals MVP awards, as well as regular season MVP in 2008. He was an 18-time NBA All-Star, as well as 4-time NBA All-Star MVP. He is now fourth for all-time scoring, with Lebron James' passing of his record last night in Philadelphia. 
Growing up as a fan of basketball, you saw a lot of different players, a lot of different faces. It took me a long time to find my team that I rooted for, which meant I spent a lot of time watching just about anyone. AT my age, I caught the tail-end of Michael Jordan's career and can't say much about watching him play – his biggest achievement for me, as a child, was Space Jam. I remember Shaq coming into the league just for the sheer mountain of a man that he is. But the player who always stood out the most was Shaq's partner, the player who helped lead the Lakers to their second dynasty: Kobe Bryant. 
I was never, admittedly, a big fan of Kobe's. For whatever reason, I just never agreed with his style of play, but man, was it fun to watch. His drive, focus, and competitive spirit were second to none, and his ability to make plays happen out of nothing was something I will never forget. For years, he dominated the league. No matter how the game was going, you could never count out Kobe as the player to change everything. I watched him shoot the dagger shot to destroy the other teams' hopes so many times it felt like it was a given for Kobe to ruin any dreams a team would have of beating the Lakers. I mean, who didn't yell "Kobe!" when they tried to shoot something into a trash can from across the room as a kid? He was more than just a player, he was an icon, a legend that symbolized pulling off the impossible. He was the symbol of making it happen. 
But beyond being a player, he inspired so many young children to achieve their dreams, and many of those kids are playing in the NBA today. He showed us that by putting in the work, by giving it your best effort, you could be anyone you wanted to. I didn't pursue a career in basketball; I chose a creative path in life. But Kobe was still there, and his dedication to his craft was always something I wanted to mirror in my own. 
Kobe was a testament to the power of sports. Sure, it can be viewed as just a bunch of players throwing a ball around. But it means so much more to a lot of people. Kobe gave hope to a lot of kids who needed it. He motivated a lot of young athletes to be better than they ever thought they could be.
    He was not a perfect man. But for all his faults, his shortcomings, and his controversies, Kobe was a human who dedicated his life to being the best at something and teaching others to do the same. He changed basketball, forever, and his legacy is felt today, and will continue to be felt every time players take to a court. 
    Regardless of your opinion of Kobe as a player, as a person, or as a human being, he changed the world to some degree, and did so in a positive way. I never cheered for him but even I, a kid from Colorado who had no athletic ability, felt inspired by him. So from that Colorado kid, here is one last thing to say:
    Thank you, Mamba. Thank you for your impact on the greatest sport, and even more, thank you for your impact on the world. Rest in peace. 
    Our condolences go out to all the families who are affected by this tragedy..