Ellen was in hot water before when she shared a coronavirus update as her show was put on hiatus. Now it seems that her crew and filming employees are not happy about it either.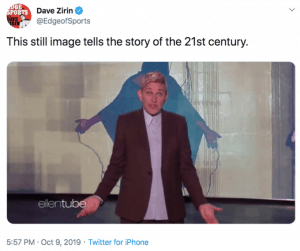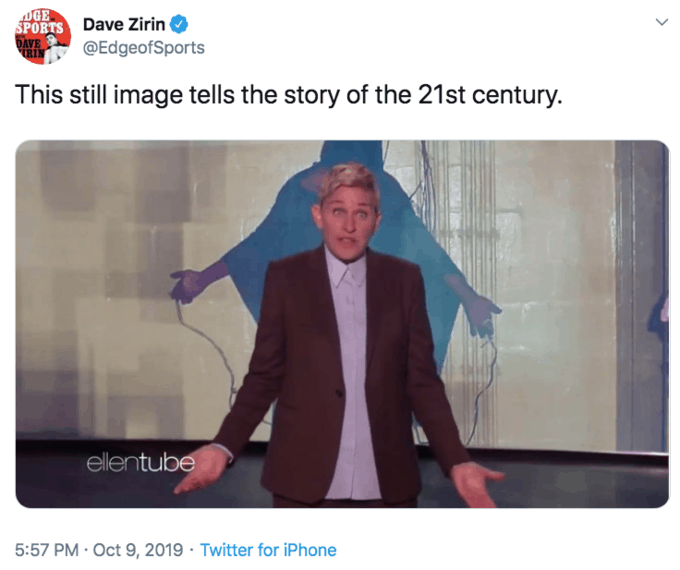 Despite having over 30 people assigned to taping the show and editing it, they received no communication. They have had n0 updates from producers as to when they should expect work to be done.
Things were made much worse when crew members discovered that the show had hired an outside company. The outside hires job is to assist Ellen in taping her show from home, which did nothing but increase the employees' agitation.
[the_ad id="14040″]
Even better though, when employees were finally contacted, they were told to prepare for a 60% reduction in pay. Despite the fact that the show is still filming and in need of work.
Crew members have good reason to be frustrated. As Warner Bros is saying one thing but crew is being told something else, and they have no idea what their job security is. Shortly after expressing concerns and a lack of transparency, Ellen started a fifth show. Giving no notice to editors and the four employees still working.
Crew is rightfully angry at the whole situation
The issues escalated even further when employees learned, via social media posts, that Ellen had a set in her house. She was working with filming crews for on location shoots from a temporary set in her home.
Lastly, the crew feels increasingly discarded and useless when news came out that hosts like Jimmy Kimmel is paying his crew out of his own pocket.
Warner Bros has stated that employees are being paid and that communications have been difficult. Ultimately you just have to decide who to believe more, the employees or the employer. Depending on who you believe, there may be some significant backlash once this is all over.
What do you make of Ellen's employee's claims? Do you think it was unfair for the choices that were made? Be sure to let us know in the comments and check Scoophash for all things media and celebrity related!