Welcome, to the Emptiest Place on Earth
Earlier these last couple months, Disney had to close down all of their respective theme parks due to COVID. While there has been some optimism lately with states reopening, the losses are starting to be known.
It seems that things are not going well for the media giant as of late. After they had to shut down the parks, Disney reported daily losses of $30 million. Ultimately, that means that eventually that amount of money was going to pile up more and more. Tie in the news that members of the Disney Family including the heiress to the Disney fortune, are infuriated with the company's furlough response. Well, you have a recipe for disaster.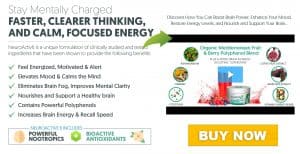 Now, we have the update that many were waiting for, what is the bottom line? Suffice to say, Disney is not going to have a happy couple of months. During an earnings call earlier in the week, Disney executives shared a 63% earnings drop. Despite this massive drop, and despite closures, Disney still reported an $18 billion quarter.
News like this isn't really that surprising overall, considering that Disney is massive. They recently announced that Disneyland Shanghai will be reopening on May 11th. Additionally, they now have over 50million subscribers to Disney Plus.
[the_ad id="14040″]
Speaking of Disney Plus, they also had a huge turnout and great reception to May 4th. With films like Rise of Skywalker finally being added into the digital library. On top of that, The Clone Wars had its series finale this week, to widespread critical acclaim.
Which really goes to show that no matter how dour things get for them park closures, Disney will be fine. They've made it through the Great Depression and more. They own so much of the media/filmmaking world that this means nothing to them.
For more updates of Disney and COVID Reopenings, stay tuned to us here at Scoophash!