As we prepare to crest the wave that is COVID-19, you may be wondering why things are ramping up so quickly. Well, the truth is, that we are nearing the apex of the virus. Which means that for the next two weeks, the virus will be at its worst.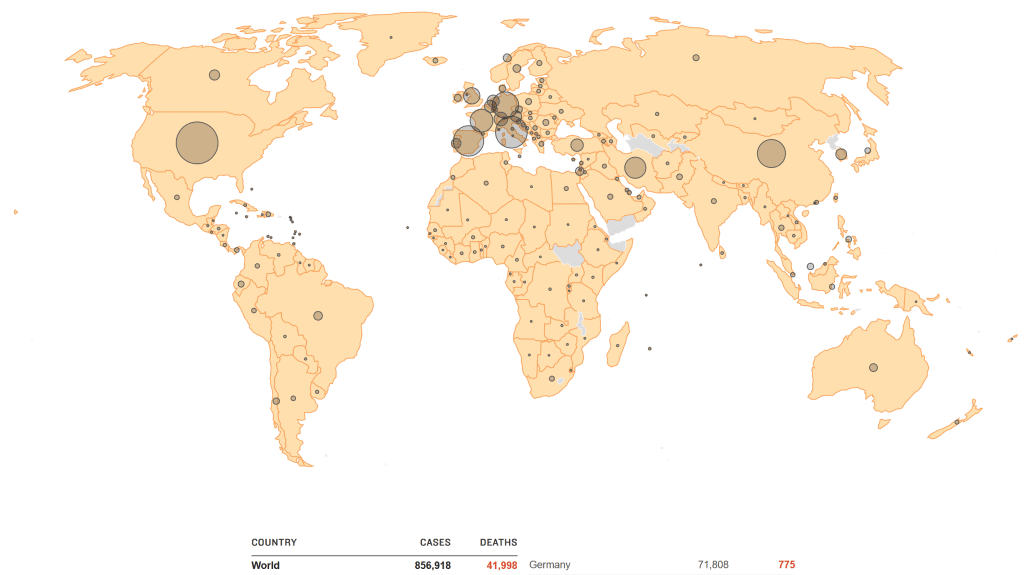 If you're starting to get worried, don't do that. For one, higher levels of anxiety lead to a weaker immune system. Secondly, we are already doing everything that we can as a people to flatten the curve. Lastly, we have no way of stopping the apex of the curve as college students return from vacation. Also that the more infected states start to ramp down quarantines, leading to increased medical efforts in other states.
However, we should not that distract us from the reality of things. We need to keep a good state of mind, as the next two weeks will be the roughest of the virus.
Businesses will continue to struggle, people will need to maintain social distance and odds are this won't be the end. Coronavirus will most likely be a recurring illness, much like the flu. 
In keeping with the concerns, the White House is working on expediting the stimulus bill in order to help out the most affected. As we hope for things to quiet down a little bit, Governor Cuomo, who has been a voice of reason, has been helping out. New York plans to give medical aid to the rest of the US's most affected states as their quarantine ends.
It may seem like all gloom and doom right now folks, and we do have a rough two weeks ahead. But we will come out the other side of this. Even if COVID gives us a year long run, as we flatten the curve, things will continue to improve. We've come together as a nation before, and now is the time to come together as a species.
Stay safe, and if you can stay indoors then stay indoors. Help us keep things down and let's get through the next two weeks and month!