Justice Served(?)
When rapper Pop Smoke was murdered in February, a police investigation was launched. Now, there may have been a breakthrough in the case, months later.
According to the Police report, the murder was originally intended as a robbery. It turned violent and deadly when an unknown confrontation occurred within the premises. The five perpetrators, three unnamed adults and two juveniles are currently being held in prison.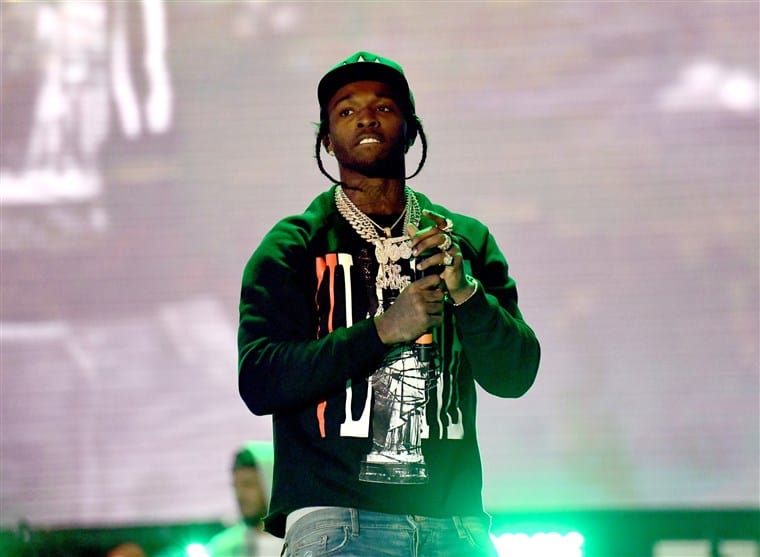 Back in February, police responded to a call that someone had broken into a friend's house. Eventually when they arrived at the mansion in the Hollywood Hills, they found Brooklyn rapper Pop Smoke with gunshot wounds.
Born Bashar Barakh Jackson, Pop Smoke was beginning to be a well known icon in the rap industry.
Tale as Old as Time
Unfortunately, this has become an increasing problem within the LA Hollywood Hills area. Homes that are rented by notable celebrities and musicians are frequently targeted for robberies and home invasions. Not all of them turn deadly obviously, but it has happened before.
Police believe that he was targeted after posting his location on social media. Believing that the assailants were not planning on targeting anyone in particular until they came across his posting.
[the_ad id="14040″]
Worth noting that, in the past, Pop Smoke was tied to the Crips gang. Which has led many to believe that perhaps Smoke was the intended victim all along. Potentially leading to the probability that he was the victim of a gang attack.
While that theory has yet to be conclusively proven, it would certainly make things much easier to investigate. If it was an intended gang crime, then it will ultimately be case closed.
That being said, due to his Crips ties, many have wondered why it took police so long to find the five individuals. Believing that they should have been able to find them much sooner had they tried.
Regardless of what side you land on, justice will be delivered for Pop Smoke. At least, we can hope that justice is delivered. Time will tell as the case progresses further.
For more updates on Smoke and musicians, stay tuned here at Scoophash.