Love him or hate him (assuming it's a male) The Child from The Mandalorian is the new greatest thing on the internet right now. No shortage of memes and merchandise exists. However, one actor just doesn't quite get it.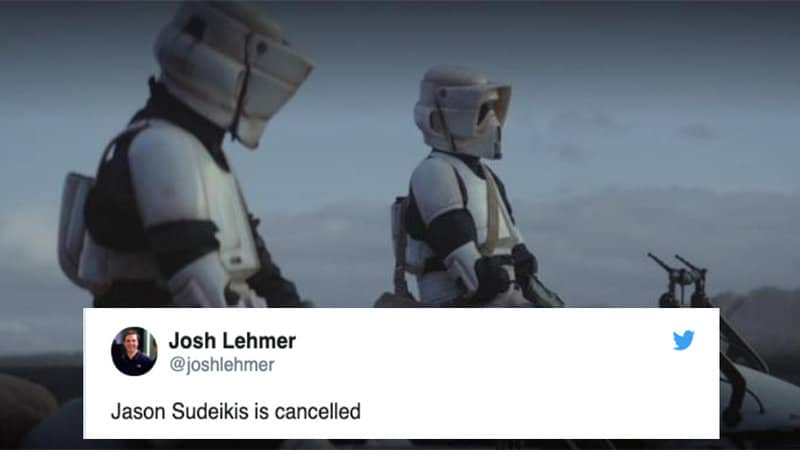 Honestly, I can't really say I blame him. Kinda over the fascination and low effort memes.
Werner Herzog, one of the greatest filmmakers of this century recently spoke out in an interview on his feelings. Surprisingly enough, not the biggest fan apparently.
"No, not cute. It was a phenomenal achievement of sculpting mechanically. When I saw this, it was so convincing, it was so unique. And then the producers talked about, Shouldn't we have a fallback version with green screen and have it be completely digitally created? I said to them: It would be cowardly. You are the trailblazers. Show the world what you can do."

Werner Herzog
Anyone familiar with his interviews, classes and accomplishments won't be surprised that this is his takeaway. Herzog prides himself on his viewing of the industry and artform as an accomplishment of theft and trial. So naturally he would focus on the hard reality of the accomplishment of the animatronic.
"Not cute. It's heartbreaking. My wife has seen companion robots that are being created: a fluffy creature with big eyes talking to you, reading your facial expressions, putting its head to the side and asking you, "Oh, you don't trust me?" There's big stuff coming at us in terms of robotics."

Werner Herzog
Well he isn't the only one who 'hates' Baby Yoda
Again, this really shouldn't surprise anyone familiar with Herzog. The man looks at things very logically and artfully. He's more concerned with the precedent of what was accomplished rather than memes and merchandise.
This following the hilarious news of what happened on set when the scene of a Bike Scout punching The Child got awkward. Personally, I thought it was hilarious and I would've gone along with it.
Whatever are your feelings on Herzog's statements, that hasn't killed the hype for the next season of The Mandalorian. With Rosario Dawson joining the cast as fan favorite character Ahsoka Tano and bigger stakes at hand, hype is real!
Time will tell if the next season is worth the wait, but we're pretty freaking excited for it! What about you? Do you think that The Child in the show is the bee's knees or could you care less about it? Be sure to let us know in the comments!